Rise Above the Chaos…Redefine Your Life!
LIVE PROGRAM
Redefine Your Life In A 5-week
Interactive Series Designed to
Re-Calibrate Your Life With Mastermind Support

The world has changed… fast and furious, and it hasn't stopped. The tectonic plates of our psyche have also shifted as we are adapting to ALL the changes in our World. This is happening in your business and with YOUR Clients. Rise Above the Chaos Leadership Program is timely for stabilizing these changes for Leaders, Visionaries, Entrepreneurs, and Health Professionals for the work ahead.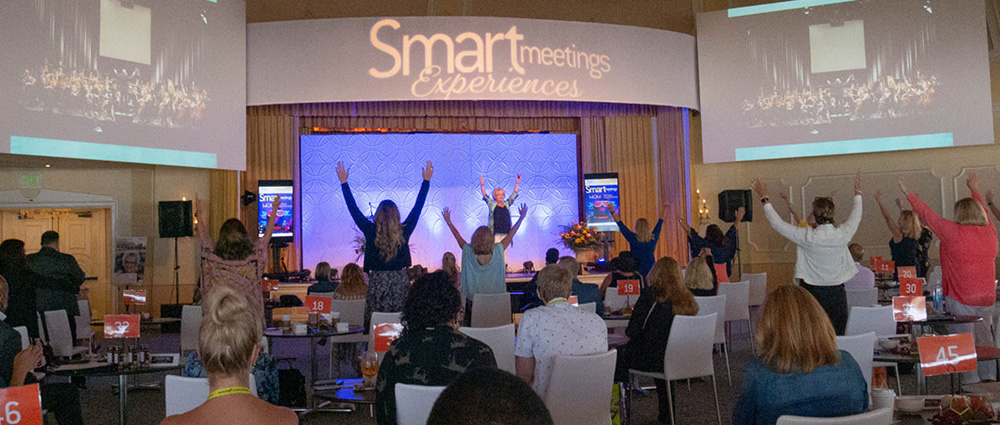 CHAMPIONS WERE BORN FOR TIMES OF CRISIS
Carolyn's twenty years of research in Managing Chaos will be offered in this 5-Week Leadership Series. Her company, Creative Life Solutions, has created an experience designed to help YOU Rise Above the Chaos Successfully!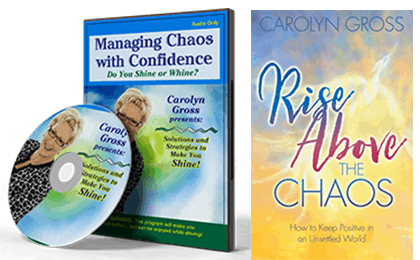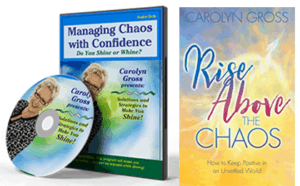 Rise Above the Chaos… Redefine Your Life! Learning Outcomes:
Redefine YOUR Life and Business Approach to the Market for post COVID Success
Discover YOUR Core Motives that determine YOUR Leadership Style
Galvanize Team or Inner Circle  Expertise to Improve Everyone's Tolerance  & Skills
Master Communication Competencies to Minimize Conflict
Learn the Chaos Trilogy and how to Navigate in each Phase
Review the Categories of External vs. Internal Chaos
Know Yourself  Better  to Prevent Stress Response Symptoms
Normally this course sells for $1,297…
REGISTER by February 28th at 11:59 pm Pacific time to:
RECEIVE THE EARLY BIRD RATE of $797.
All the training materials.
A ONE-HOUR Rise Above the Chaos Executive Mentoring Session with Carolyn Gross anytime during or after the program. ($350 value).
Starting March 1st you will still receive ALL THE COURSE TRAINING MATERIALS AND BENEFITS FOR $897, a $400 SAVINGS.
This is a rare opportunity to work with someone who truly knows the STRESS of managing life during whitewater crisis situations. Carolyn Gross has been speaking professionally for over twenty years and is one of the top motivational speakers and SME's (Subject Matter Experts) in the Country. Her research in Managing Chaos with the Chaos Trilogy will all be offered in this 5 Week Leadership Series.
Who is this For?
BUSINESS LEADERS—As you manage in all directions, up, down and across the organization you need to be INSPIRED and reminded how important it is to communicate effectively with your team and clients. You are defining the future and will influence clients and community. Join us to further the development of your talents to continued to build a secure future for yourself and your enterprises.
ENTREPRENEURS & VISIONARIES—Creating takes COURAGE. You lead with UNIQUE Business Offering, Foundations, Events and a Multitude of Solutions. Be inspired by the visionary support of others to grow your business projects and ascend to great heights post COVID than ever before.
HEALTH PROFESSIONALS—Grow the foundational integrity of your Practice and Company. Since you are a valued leader who leads others every day, you need to be confident, resourceful, and resilient to make pivotal decisions.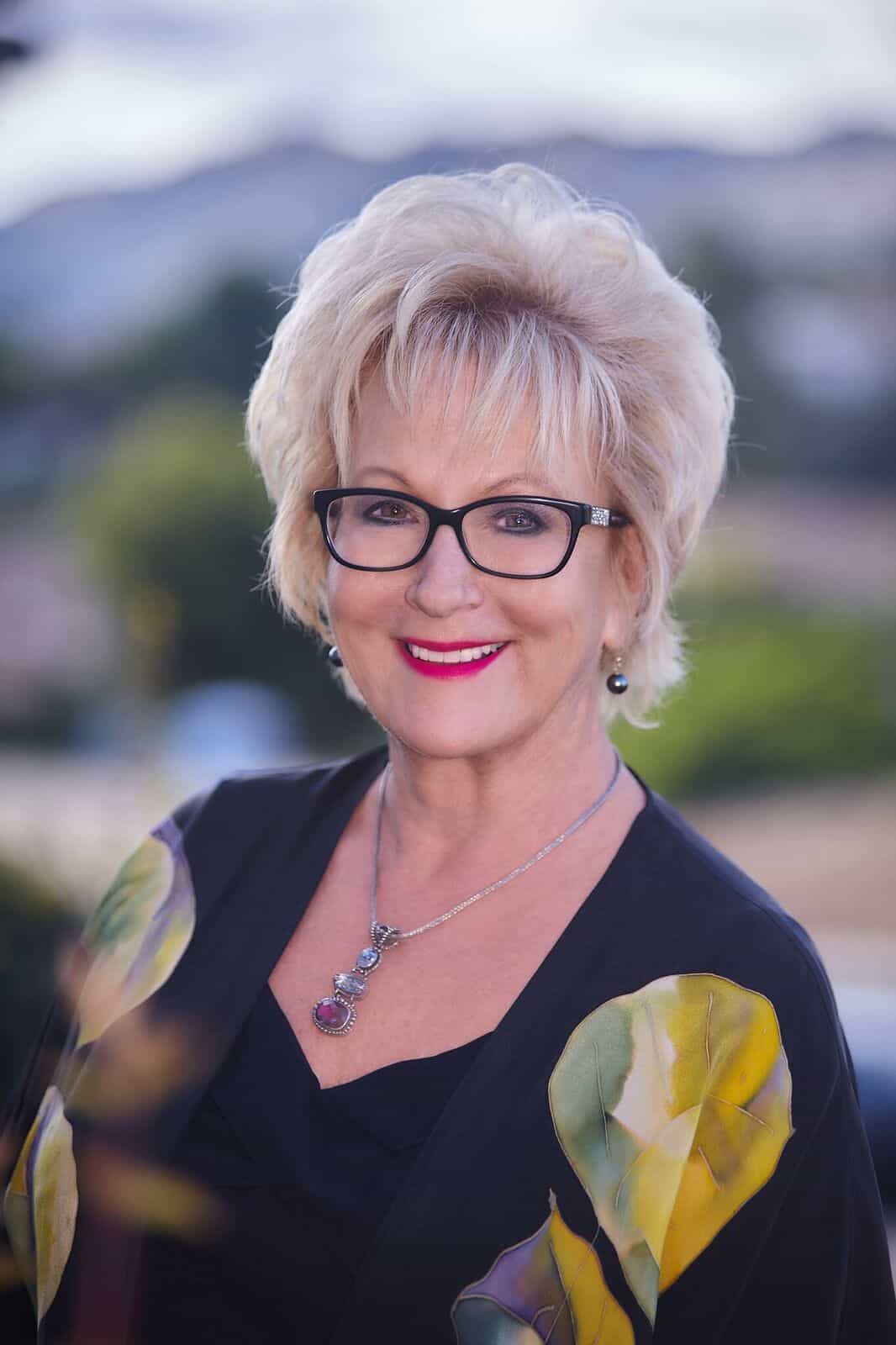 About Carolyn Gross
Carolyn calls Chaos the Great Teacher! As an Award Winning Speaker, Author, and Leadership Advocate, she has been seen on NBC, ABC, and Lifetime TV.
Chaotic work environments need support to minimize overwhelm that leads to poor performance, employee sick calls, lowered productivity and negativity. From her front-line experience in business leadership and medical realms, she will help your audiences rise above the chaos and gravitate to health.
With extensive experience in crisis management combined with managing clients in high stress situations, she helps people manage chaos with confidence. Professionals need each other to navigate these new impacts. There are many opportunities now to attract clients to you and your work.
Carolyn has worked with a wide range of professionals in healthcare; luxury hotels and spas; integrative medical, insurance, and finance companies; the real estate industry; and various branches of military and government. Additional Credentials include Certified Trainer for Color Code and Day Timer, Past President of National Speakers Association in San Diego.
Her latest book Rise Above The Chaos helps people redefine their lives in a chaotic world, while maintaining their health and mental stability. With so many uncertainties she will help you ignite reservoirs of strength and strategy to support your organization.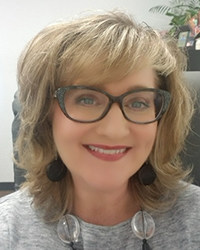 Testimonial from Leslie M Lange, ND, CTN, MI
Naturopath with Paris-Apothecary
"I cannot say enough good things about working with Carolyn! I was just developing my Naturopathic Practice and joined her Rise Above the Chaos Leadership Series. I needed some direction to secure success. The discussions and questions her teaching provided resulted in a concept for my practice that reflects me.


"She taught me the importance of a good brand and I feel more confident. Thank you Carolyn!"
Creative Life Solutions has created an experience designed to help YOU Rise Above the Chaos Successfully in this Post Pandemic World.
People will expect Business Professionals to lead and uplift them  now throughout these transitory times. With all the new demands…the time is now to support a traumatized team and turn anxiety into action.
How do we move forward?
It is critical to be the best for your team, your clients, and all of humanity. Consider the next few months as an opportunity for leadership development and culture change that will live on when the pandemic and resulting quarantines end.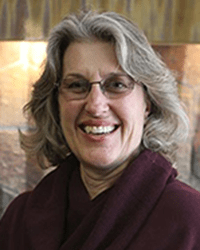 Testimonial from Kari Coe, Co-Owner of Coe Dentistry:
"Completing the
Rise Above the Chaos…Redefine Your Life!
Course was richly rewarding. Each week I was eager to see the NEW next-level content that
Rise Above the Chaos
would deliver. It was like taking three seminars in one with such high level deliverables, that were easy to understand and implement immediately. I'm a Fan!"
Normally this course sells for $1,297.
REGISTER BY February 28th, 11:59 pm Pacific Time to receive:
The EARLY BIRD RATE of $797 which includes all the training materials.
ADD a ONE HOUR Rise Above the Chaos Executive Mentoring Session with Carolyn Gross anytime during or after the program.
If you register starting March 1st, the cost is $897. You will receive a MANAGING CHAOS WITH CONFIDENCE CD SET and CHAOS BOOK.
When You Come to the EDGE of all the LIGHT you KNOW and are About to STEP out into the Darkness of the Unknown
FAITH IS KNOWING there will be SOMETHING SOLID for you to STAND ON
~~~~OR~~~~~
You WILL BE TAUGHT how to FLY