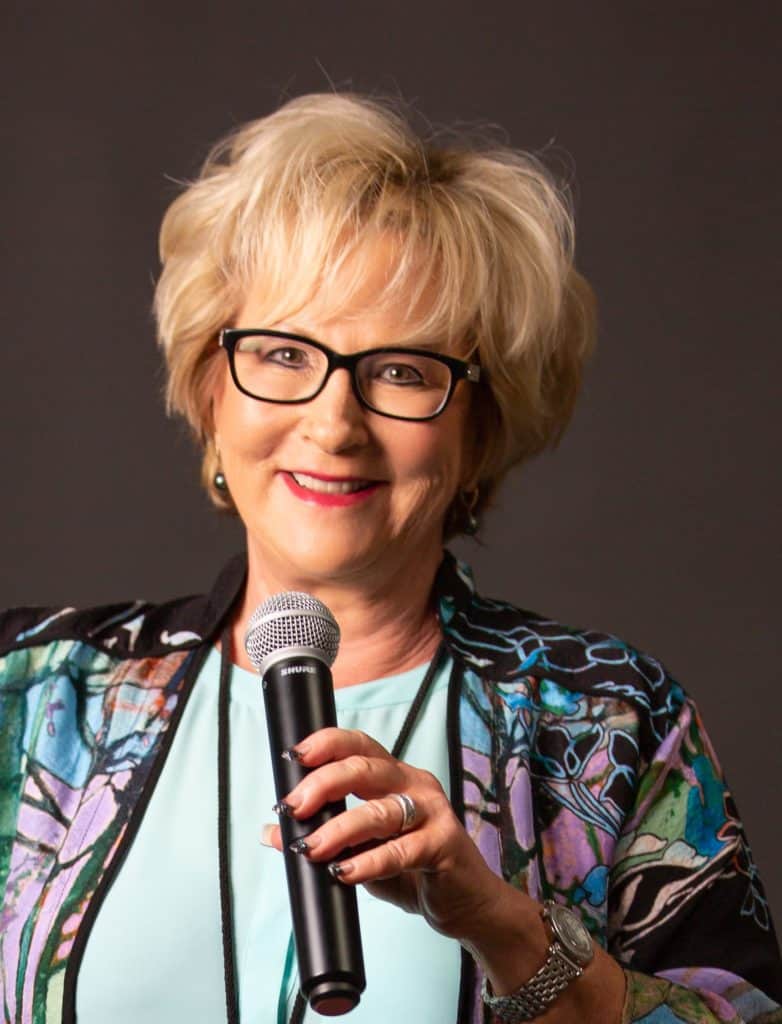 Carolyn calls Chaos the Great Teacher! As an Award Winning Speaker, Author and Leadership Advocate, she has been seen on NBC, ABC and Lifetime TV.

Carolyn helps executives and companies redefine their leadership strategy as they rise above the chaos.  As Both a Keynote Speaker and Coaching Global Executives, Business Owners and Medical Experts for over two decades, her vast experience has been helping people reset optimism and restore their confidence during uncertain times.

Chaotic work environments and industries need support to minimize overwhelm that leads to poor performance, low morale and workplace negativity. From her front-line experience in business leadership and medical realms, she will help your audiences rise above the chaos and gravitate to health.

She has worked with a wide range of professionals in healthcare, luxury hotels & spas, integrative medical, insurance and finance companies, the real estate industry, and various branches of military and government.

Her Credentials include: Certifications in the Color Code and Decoding the Colors of Leadership, as well as Time Management Training for Day Timer. She is a Past President of National Speakers Association in San Diego. Her four books titled: Rise Above the Chaos: How to Keep Positive in an Unsettled World, Treatable & Beatable: Healing Cancer without Surgery, Breaking the Cancer Code and Staying Calm in the Midst of Chaos and CD Set for Leaders Managing Chaos with Confidence.

With so many uncertain external events, she can ignite reservoirs of strength and strategy to support your organization. Her latest book Rise Above The Chaos helps people redefine their lives in a chaotic world, while maintaining their health and mental stability.

She offers Mental Fitness strategies helping those in the midst of chaos be proactive rather than reactive to urgent life challenges. Her work with cancer patients and her own cancer recovery inspires people to make informed decisions about their health and the power of a dynamic mindset. Her clients successfully restart their lives with solutions to prevent overwhelm so they can move forward with the capacity to make effective choices.

In her Virtual Presentations she presents strategies to offset the adverse reactions from intensive-immediate crisis to long term conditions such as the Global Pandemic that has  pivoted all our lives. Carolyn helps companies rise above the chaos and avoid burn out during crisis situations. She  is  an expert in the field of Mind-Body Health & Crisis Management
With extensive experience in crisis management, combined with managing clients in high stress situations Carolyn doesn't back down or do superficial solutions. 
She dedicates herself to helping organizations by combining creative life solutions and balanced business principles.  With the stress in the world today Leaders set the pulse for prioritizing. Her programs address  Self-Management,  Health Management and Team Management strategies to audiences throughout the United States. 
Whether she is delivering a keynote presentation or Facilitating a Leadership  or  Executive Retreat; her most requested topics are "Rise Above the Chaos" "Decoding the Challenges of Leadership Today or   "Your Health is Your Wealth".
Her multi-faceted approach to managing the sea of change we live in has helped individuals use obstacles within their life for personal and professional growth. With so many uncertain external events, she can ignite reservoirs of strength and hope to your organization.